John Knapp leads our lawn treatment department. John hold a pesticide license that allows him to properly identify and treat all types of lawn problems. He can also recommend seasonal treatments that will help ward off any such problems in the future. Feel free to schedule a free estimate.
Fertilization
Pre-emergent
Aeration
Watering your lawn is important and adding the right nutrients and pre-emergents at the right time will ensure you have the best lawn in the neighborhood. Give us a call and we will send John to your location so that he can provide some recommendations. You will be pleased with the exceptional service and reasonableness.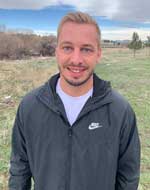 Thanh came out today and got our sprinklers fixed! He did a wonderful job and was very professional.

Jonathan worked on my sprinklers (in a downpour!) - arriving on time and was very friendly and helpful. When I noticed that there was still an issue, he returned and fixed it without charge. I would highly recommend Sage Solutions and will certainly use them again!

The technician arrived on time to fix some of the issues with my sprinkler system, and took care of it in record time. He went above and beyond in being helpful and was very professional and friendly. I would gladly hire him and Sage Solutions with any other needs that arise. Thank you!

Jonathan arrived early took care of my sprinklers. Couple ideas for better results. Thanks for the quick service. Now my full time sprinkler service